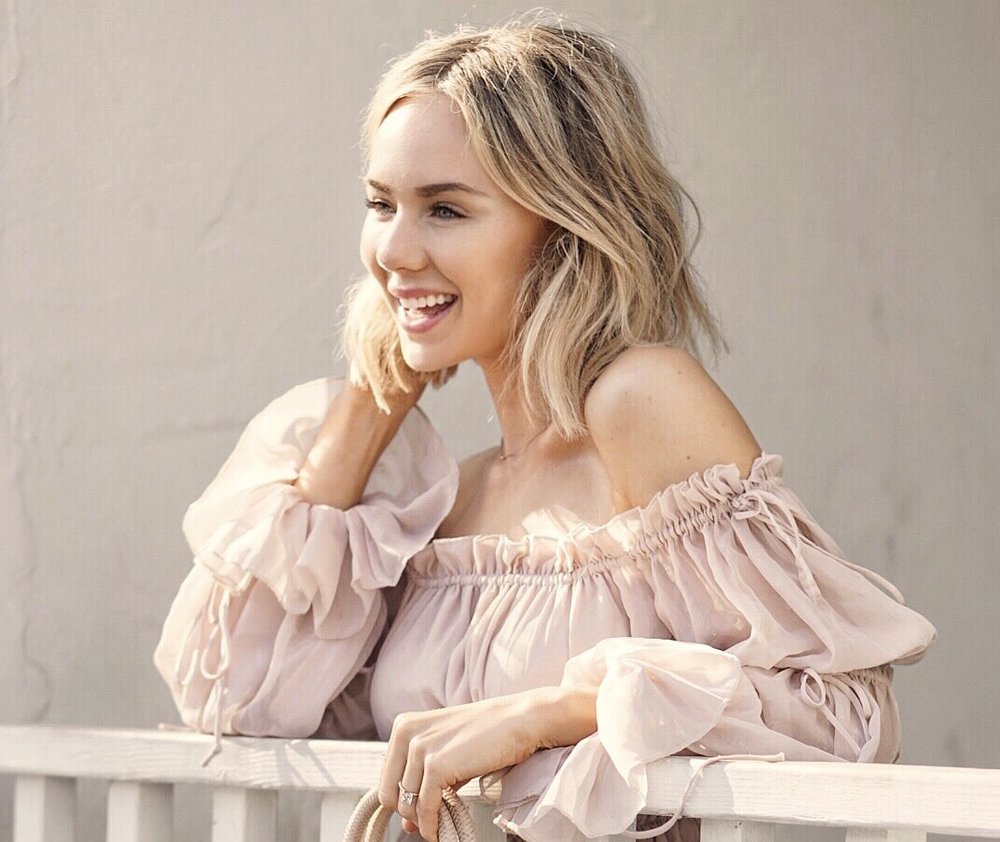 The True Spoon
J'ai découvert la sublime Celeste Thomas il y'a quelques mois sur instagram sur son compte @thetruespoon, ses posts et story's me donnait l'eau à la bouche. Celeste partage une vision hollistique de la beauté et de l'alimentation de qui me parle beaucoup "Diet is a huge holistic skincare factor, the strategies and recipes in this meal guide are specifically designed to support skin". Voici une recette de smoothie facile, délicieuse et rapide "Lemon Ginger Smoothie" que vous pouvez retrouver sur son ebook"Eat to glow" dont la philosophie me plait beaucoup.
Temps de préparation :
3 minutes
Ingrédients:
Le jus d'un citron
1/2 racine de gingembre
2 cuillères à soupe de graines de chia
1 cuillère a soupe de poudre de Maca
1 cup de laitue romaine
1/2 cup de vanille
1 cuillère à café de protéine de vanille
1 cup de chou fleur congelé
Réalisation:
Passer tous les ingrédients dans votre mixeur, ajouter votre topping et "voilà". Un petit déjeuner sain, rapide, qui boostera votre système immunitaire entre le gingembre, le citron et le maca aucun risque de tomber malade, et puis les smoothies on adore! Ready for winter!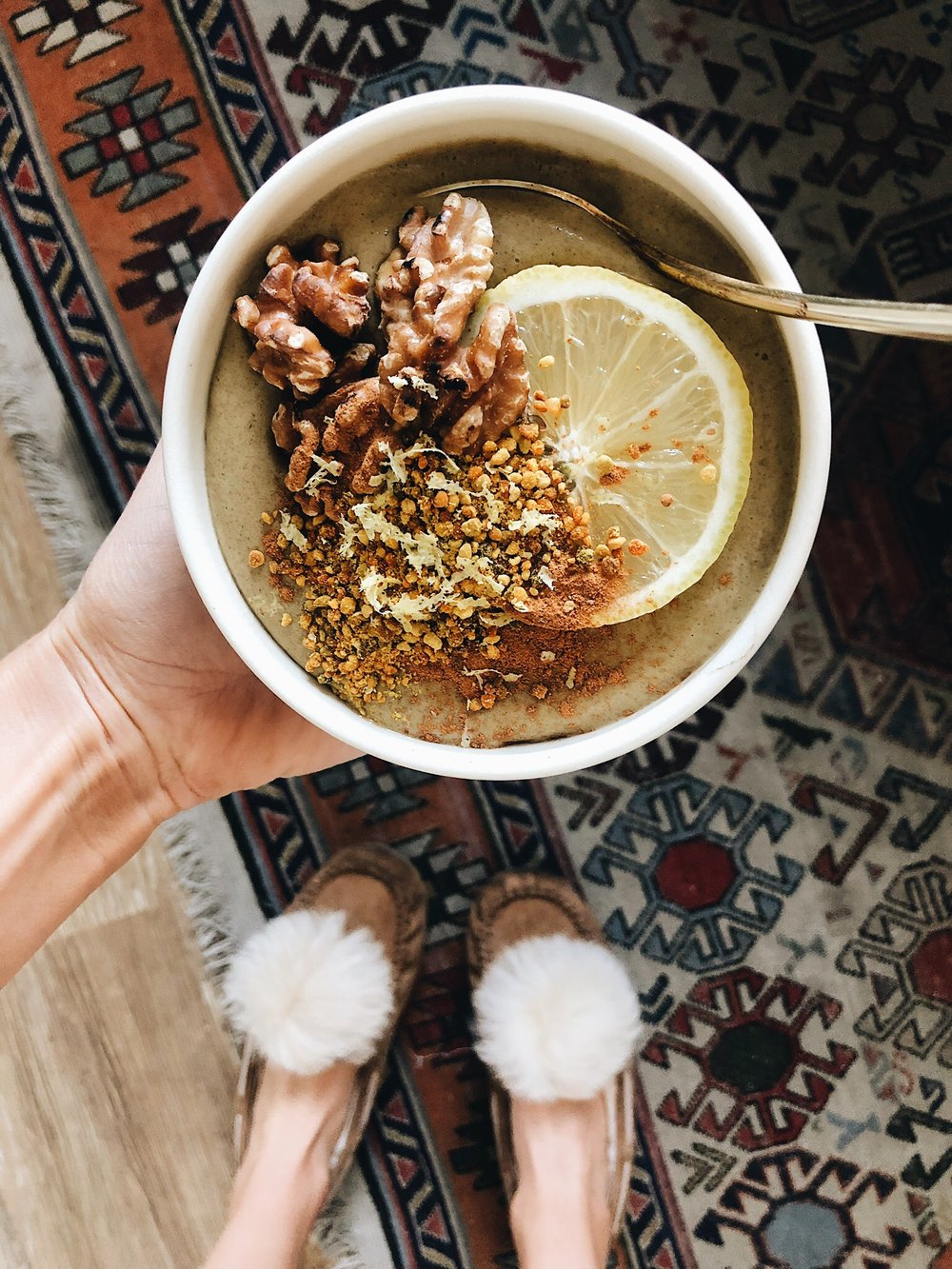 Je vous invite à suivre Celeste sur instagram @thetruespoonet à découvrir son site The True Spoonqui est une source d'inspiration, de conseil et de recette. #eattoglow
Pour la poudre de Maca @vivanaturalset les protéines à la vanille @ancientnutrition
Merci Celeste <3