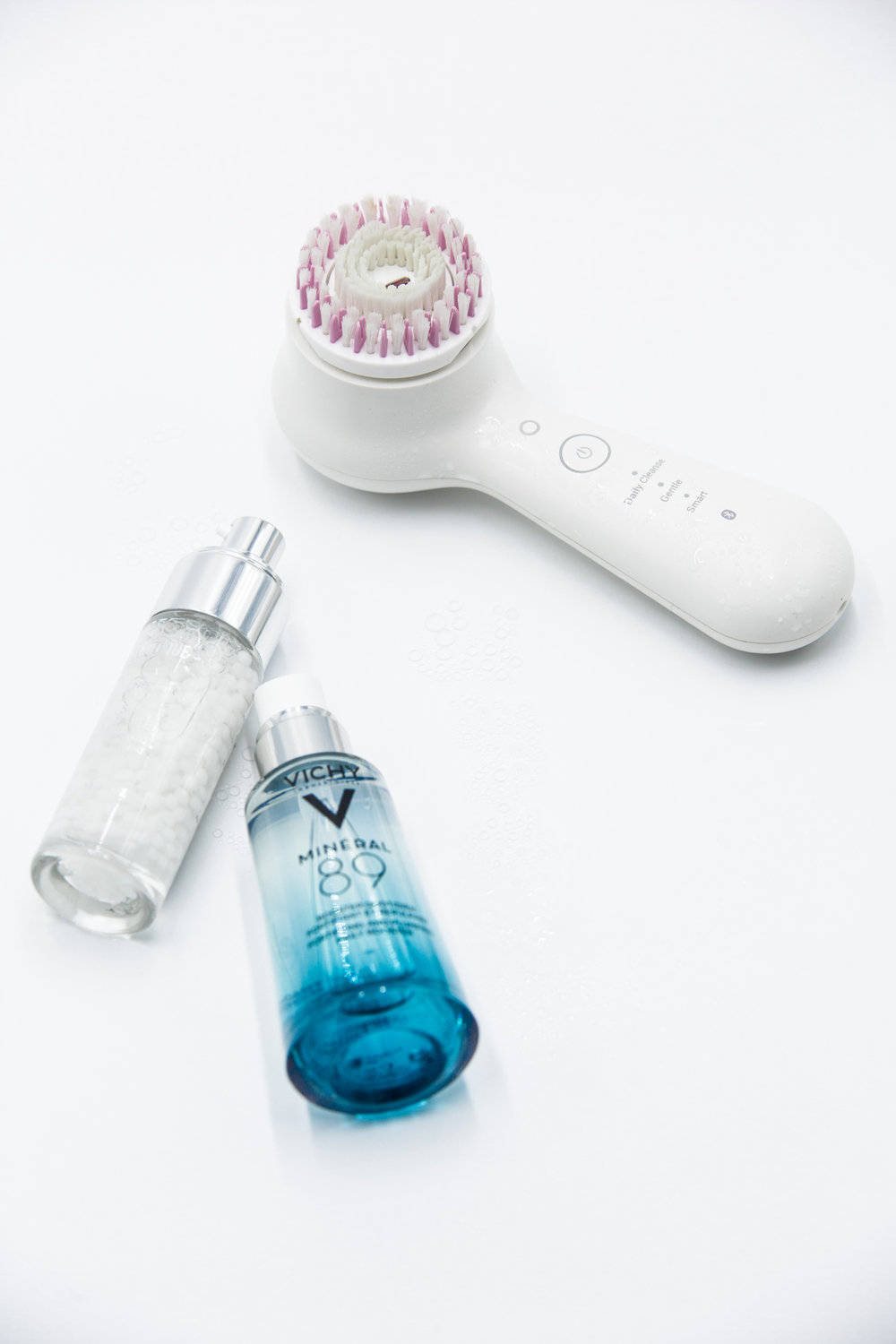 Clean, Clear, Cleanse..
Vite un bon plan ! J'ai découvert ce petit appareil « mia smart Clarisonic» il y'a tout juste 1 mois, cette petite machine est une merveille. Vous me demandez tous le secret de mon teint et ma peau, je ne fais pas grand chose à part essayer de bien manger, dormir, m'hydrater et surtout bien nettoyer ma peau 2 fois par jour.
J'utilise la mia smart le soir, après une longue journée à l'éxterieur, il faut se démaquiller (qu'on se maquille ou pas !). Mon rituel du soir est très simple : je me néttoie la peau avec mon gel lavant Youth To the People en combinaison avec la mia smart, ensuite j'hydrate avec un sérum du soir (en ce moment j'aime beaucoup l'huile de nuit Nussa Cosmetics).
Le matin j'applique ce sérum Vichy Mineral 89 qui est un remède peau sèche, teint terne et fatigué.
Deux valeurs sure que j'avais envie de partager avec vous !!! et toujours of course mon roll on d'amour Roll on Jade. Gros bisous February 13, 2019