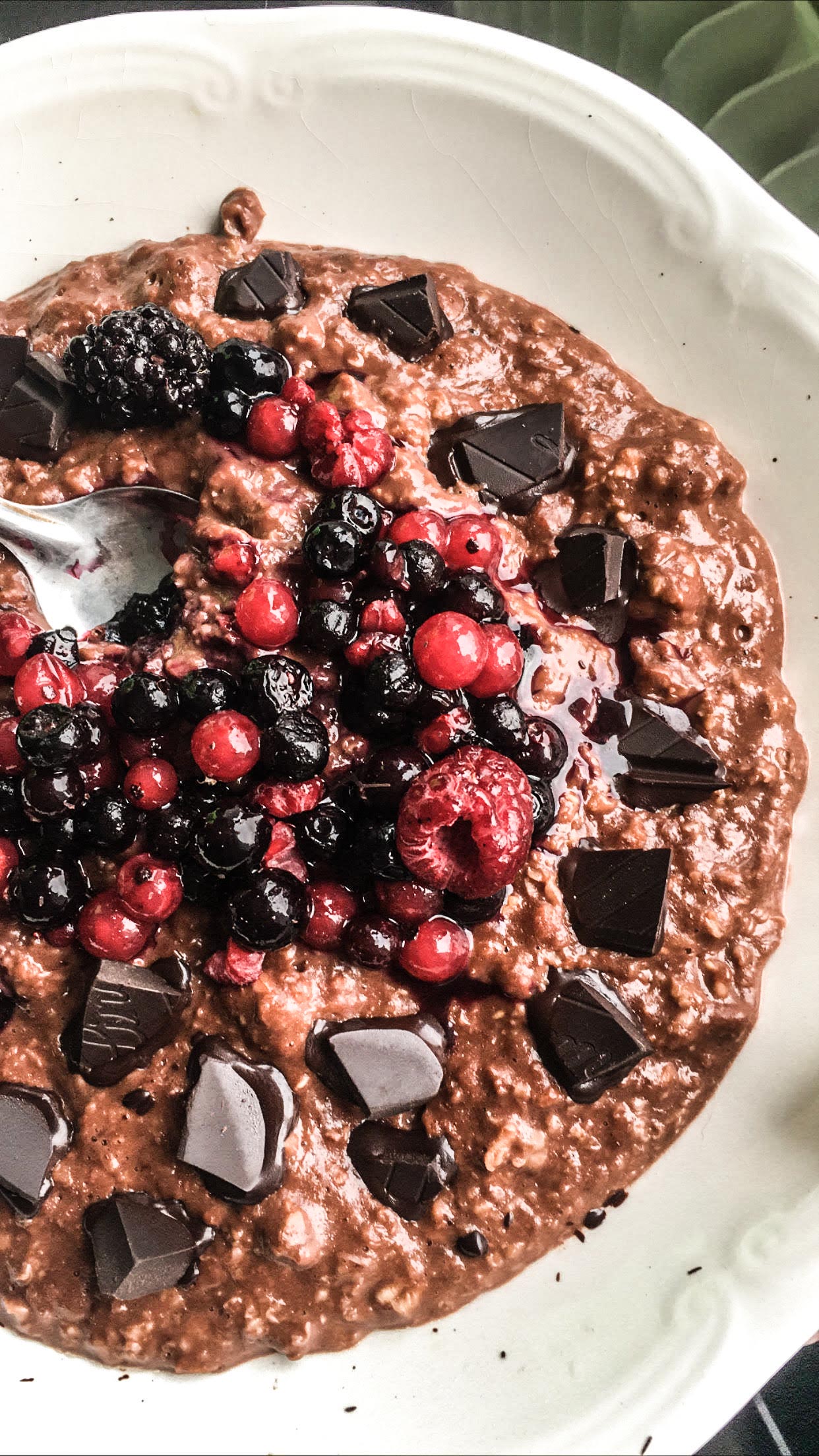 Triple Chocolate Protein Porridge par Ally McDonald Bull
Triple Chocolate Protein Porridge
Ingredients:
1 scoop of chocolate protein powder (I use pea protein)
1 teaspoon ground linseed
1 tablespoon cacao powder
1 cup liquid (I use 1/2 cup of water + 1/2 cup of plant milk)
Toppings – dark chocolate & blueberries (as much as you like!)
Method:
If eaten cold: Place all ingredients in a bowl and mix until combined. Add more liquid if you need to. Pop it in the fridge overnight and top with your favorite toppings in the morning. Perfect for taking with you on the go!
If eaten hot: Place all ingredients in a pot except the protein & cook until mixture starts to thicken. Mix in protein and add extra liquid until it is completely mixed in. Remove from the heat and add your toppings (the chocolate will melt on top)!