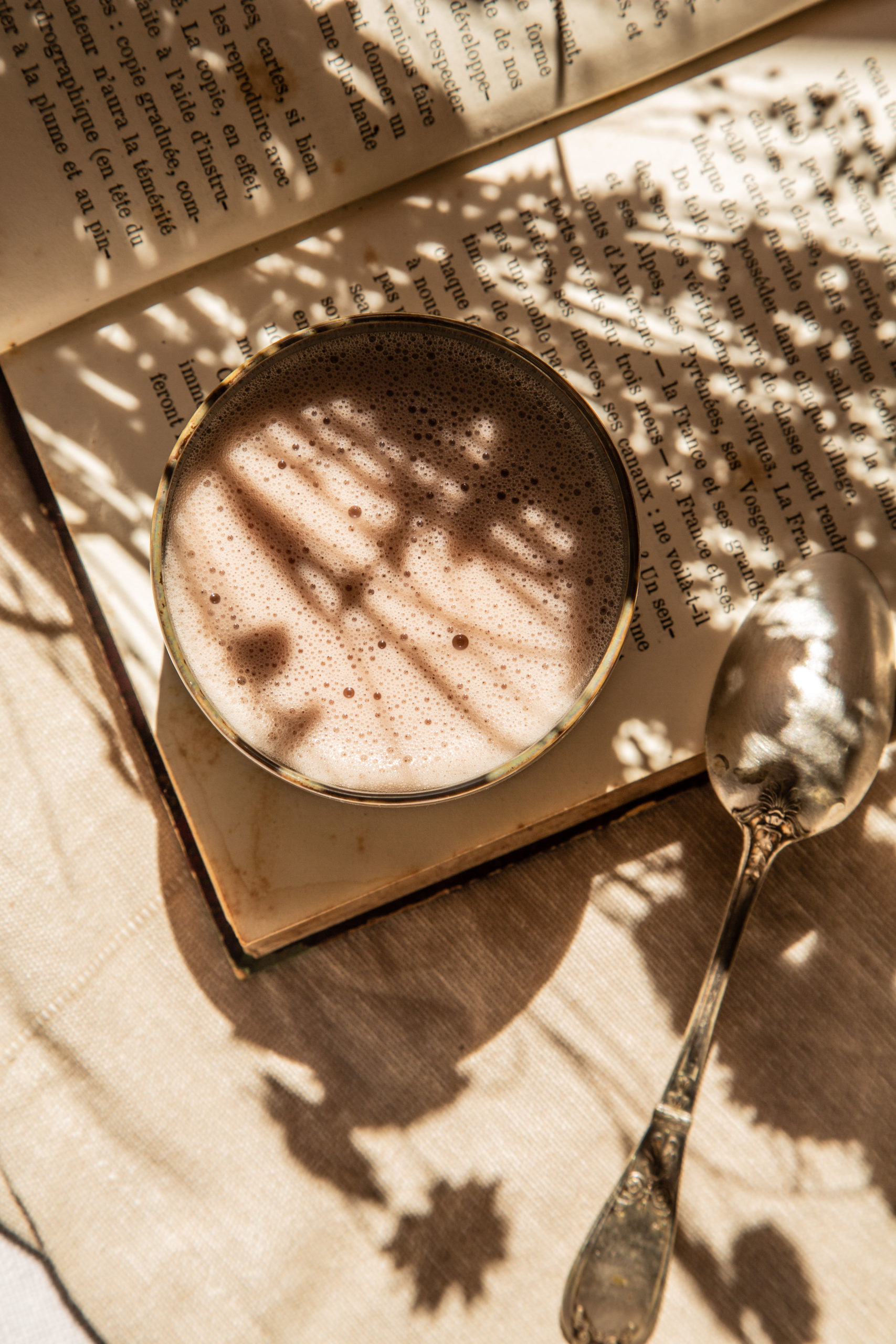 Radiant Elixir Latte
Chez My Beautyfuel Food, nous aimons les élixirs qui optimisent notre bien être in and out. En plus d'être riche en antioxydants, en minéraux, en magnésium, cet élixir est une source d'énergie forte pour le cerveau, un booster d'éclat pour la peau et une merveille pour le système immunitaire.
Par Sofiia Manousha/ Photo Anaïs Jazmine / Styliste culinaire Elodie Imankhan
Ingrédients :
– 1 cuillère à café de poudre de cacao cru
– 1 cuillère à café de poudre de chaga 
– 250 ml (1 cup) de lait végétal
– 1 cuillère à café d'huile de coco
– 1 date medjool dénoyautée
– 1 pincé de sel de l'Himalaya
Matériel :
– 1 blender (type Vitamix)
– 1 tasse 
Réalisation :
Dans une casserole, faites chauffer le lait végétal jusqu'à ce qu'il soit frémissant. Versez le dans votre blender, ajoutez le cacao en poudre, le chaga, l'huile de coco, la date medjool, le sel et mixez pendant 50 secondes.
Versez l'élixir dans votre tasse préférée, et savourez accompagné d'un carré de chocolat noir.
The beauty note :
* Le cacao cru est un des aliments les plus riches en antioxydants, en magnésium, en fer, en polyphénols et en soufre. Il contribue à régénérer le collagène et la kératine, pour décupler l'éclat de la peau, des ongles et des cheveux.
* Tasse utilisée : Serax